CASE STUDIES & TESTIMONIES
Mysterious viral infectious disease Successfully treated in Heal Within®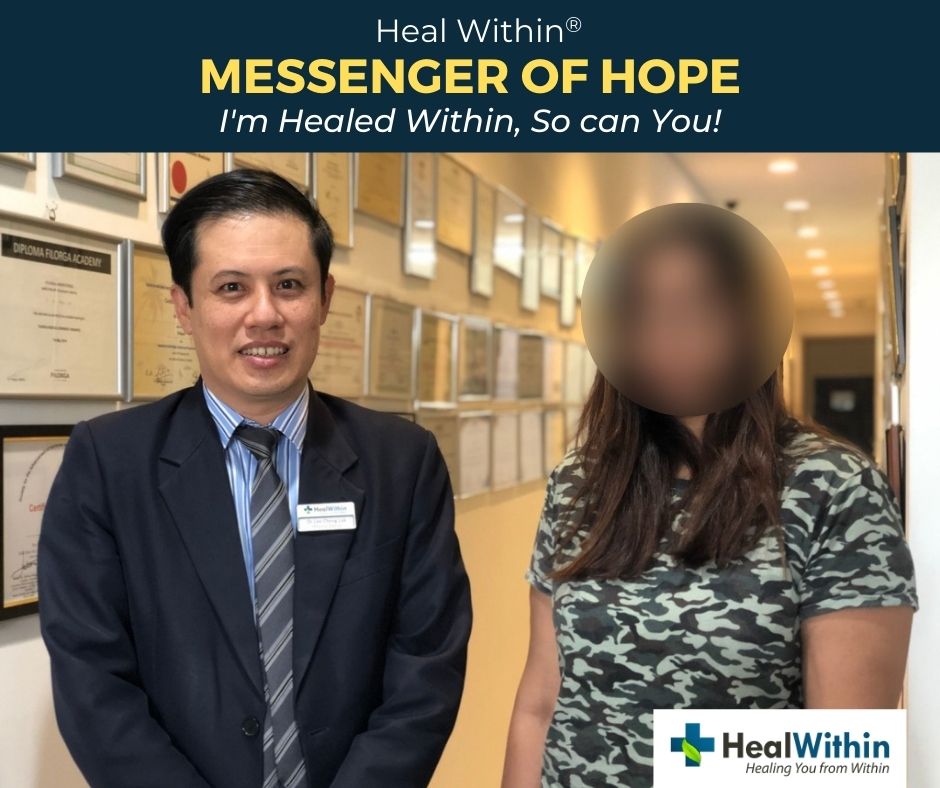 All of a sudden I experienced lethargy which then progressed into fever. Initially, I thought this was just a mild fever that would subside with medication which I got from a local clinic.

Turns out this was not a mild fever. Medications did not work, fever spiked and further symptoms started to develop - diarrhoea, lethargy, head ache, body ache, dizziness, sweating, bloating, loss of appetite, and cold hands & feet.

Next, I visited a private hospital but their treatment too was not effective and they sent me to the major government hospital HKL. Treatment in HKL was not effective too - my fever was persistent and symptoms continued.

Doctors in the hospital determined my condition to be a "Mysterious disease" and conventional medical treatments could not help me.

Thankfully, my sister knew Dr Lee and Heal Within® and already experienced noteworthy positive results from the treatment by Dr Lee in Heal Within®. Therefore, we decided to go there.

After just the first day of treatment there, my fever was resolved. After two days, much of my other symptoms were alleviated. And now after just 10 days I feel 95% recovered and excited to optimise my immunity & overall health after completion of the treatment here.

My condition was called mysterious, but Dr Lee solved the mystery and also educated me on what the problem really was.

I now understand the power and necessity of using an integrated & holistic treatment approach not just for healing conditions like mine, but also for other chronic diseases and maintaining long-term wellbeing.

I strongly recommend anyone that have any chronic disease and who are not seeing any results from your present treatment, that they come to Heal Within® and get Dr Lee's treatment. You could see real healing results that conventional treatments can't produce.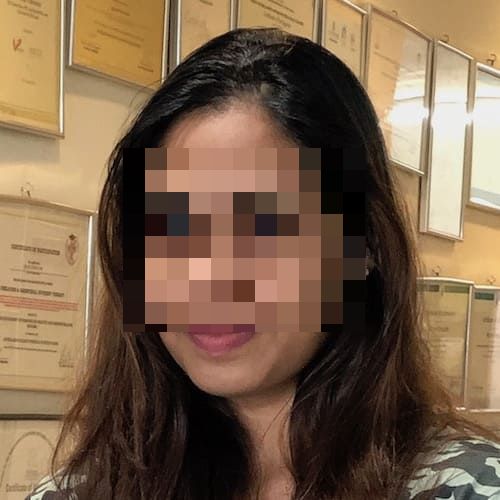 Cancer | Heart Diseases | Blood Vessel Diseases | Stroke | Brain & Nervous System Diseases | Endocrine Diseases | Diabetes | Auto-Immune Diseases | Liver Diseases | Kidney Diseases | Gallbladder Diseases | Digestive Diseases | Reproductive Diseases | Respiratory Diseases | Bone & Joint Diseases | Muscular Diseases | Skin Diseases | ENT Diseases | Hormonal Problems | Weight problems | and more…