CASE STUDIES & TESTIMONIES
Heart disease, High BP, Diabetes, Sexual dysfunction.. Resolved.
DISEASES / SYMPTOMS RESOLUTION
My first major diagnosis was diabetes and high bp, for which I was given medications which I consumed regularly. Then after a few years my vision started to get abnormally blur for which I went through surgery and got it resolved. Then suddenly I started experiencing chest pain, breathlessness and tiredness besides some other symptoms and got diagnosed heart disease.

Luckily a friend of mine told me to first look into some alternative forms of treatment and not just accept surgery and more medications; he said surgery and medications would not solve my problem but could make my overall health worse over time and possibly could result in a recurrence of heart disease.

I asked a few colleagues for some recommendations and got to know about Heal Within®. Then I went through their website, saw their case studies & testimonies and felt secure that I could get good results if I pursued treatment here. Without any delay I decided to come to KL and start treatment in Heal Within®.

I went through intensive treatment in Heal Within® nearly two months, and I am very happy to say that my health is restored to more than what I expected. No more chest pain, breathlessness, tiredness etc. and I really look & feel younger. My wife said our time in bed felt better than our honeymoon :-).

Dr Lee and his team are very caring people, and my entire time in Heal Within® felt much like home.

If you have heart disease, high bp, hyper cholesterol, sexual problems or any other chronic disease that your present treatment cannot get you healed from, I strongly suggest that you go to Heal Within® and see what they can do for you.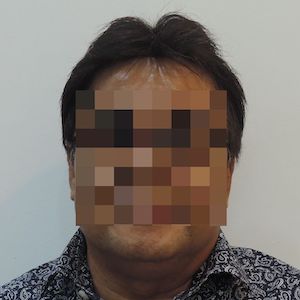 Angina (chest pain) | Coronary artery disease | Heart attack | Heart failure | Palpitations | Congenital heart disease | Arrhythmia | Cardiomegaly (enlarged heart) | Cardiomyopathy | Mitral regurgitation, Mitral valve prolapse (heart valve diseases) | Pulmonary stenosis | and more…